The Achronix Tool Suite is used to design with Achronix's FPGA and eFPGA IP products. The Achronix Tool Suite comes with ACE for place and route, timing analysis and bitstream generation and download, Synplify-Pro from Synopsys for synthesis of your FPGA design and Snapshot Debugger for in-system debugging. Achronix simulation libraries are supported by ModelSim from Mentor Graphics, VCS from Synopsys and Riviera-PRO from Aldec among others. Standard RTL (VHDL and Verilog) input together with industry-standard simulation ensures that the Achronix design flow is straightforward for existing FPGA designers. To learn more about the Achronix Tool Suite, check out the related content below.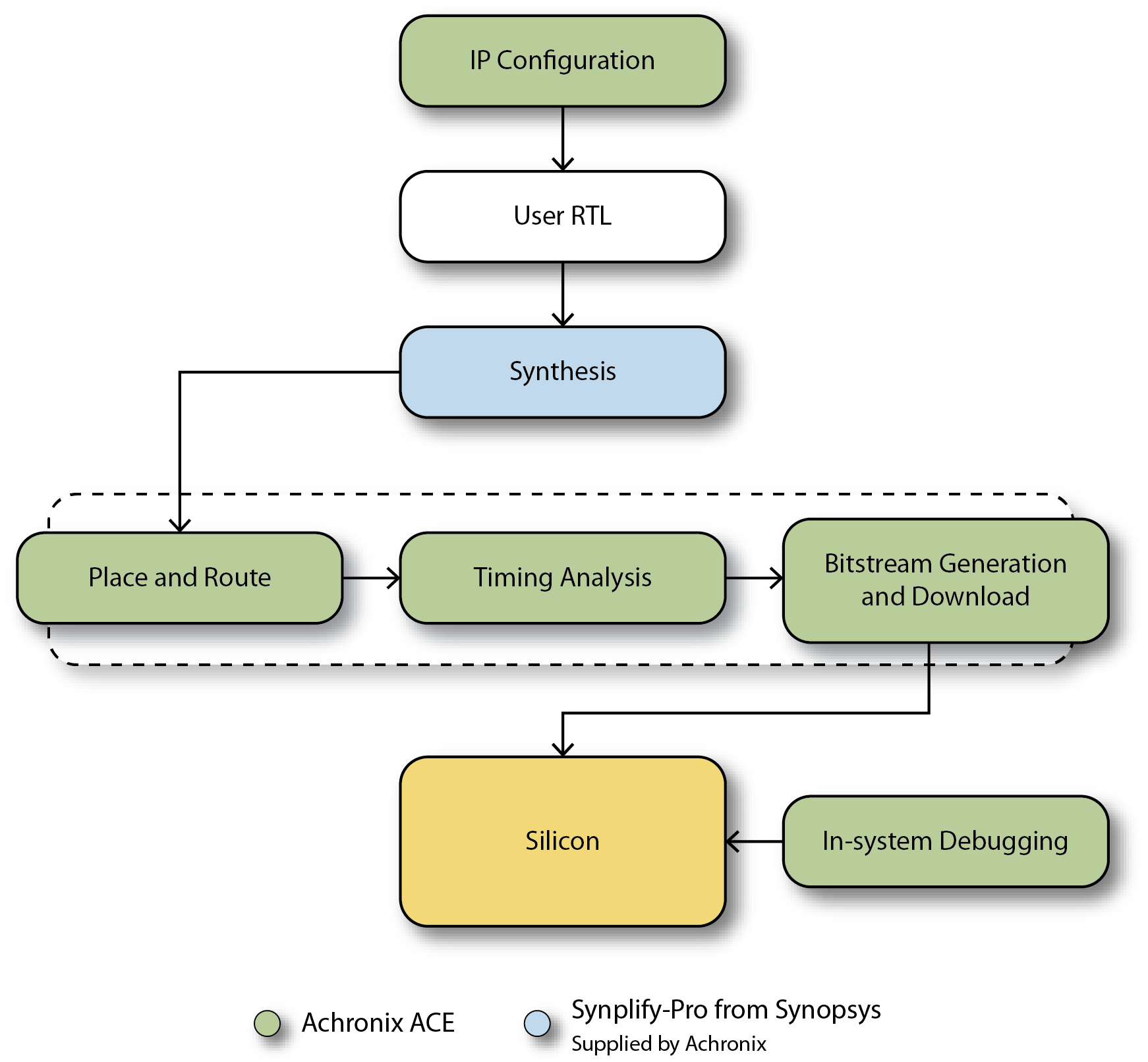 Achronix Tool Suite Design Flow
Download the Achronix Tool Suite
For customers who have already registered on support.Achronix.com, please refer to the KB article How Do I Download Achronix and Third-party Tools and Device Overlays? If you do not have a login and would like to acquire the Achronix Tool Suite, please contact Achronix.