Join Achronix at the Conversational Interaction Conference, an in-person event devoted to the best practices and use cases in Conversational AI. Presentations discuss how to leverage computer power to make using computer applications as intuitive as talking to or texting a person. Register and find the program here.
Connect with us at our presentation and then contact us to find out how Achronix's Speedster®7t FPGAs are the optimal platform for compute acceleration of Conversational AI applications.
TUESDAY, APRIL 12
9:00-9:55 AM - PDT
Westin San Jose
Keynote Panel: What's the Status of Conversational Technology Today and Where are We Heading?
An insightful discussion of the state of conversational technology, highlighting priorities for companies today and planning for the near future.
Moderator: William Meisel, Executive Director, AVIOS, and President, TMA Associates
Panelists
Tom Spencer, Senior Manager, Product Marketing, Achronix
Raj Tumuluri, Founder and CEO, Openstream.ai
Igor Joblokov, CEO and Founder of Pryon
** Natalie Rutgers, Head of Product, Deepgram
WEDNESDAY, APRIL 13
2:00 pm - PST
Westin San Jose
Session: Speech Recognition Technology: Speech-to-Text
"Reduce Your Speech Transcription Costs by 90%"
Tom Spencer, Senior Manager, Product Marketing, Achronix
Deep neural networks (DNNs), a subset of machine learning (ML), provide a foundation for automating conversational artificial intelligence (CAI) applications. FPGAs provide hardware acceleration enabling high-density and low-latency CAI. Achronix offers an ML-optimized architecture in its Speedster7t family of FPGAs. In this presentation, we will provide an overview of CAI, data center use-cases, describe the traditional compute model and its limitations and show how this FPGA-based ML compute solution from Achronix can lead to 90% cost reductions for speech transcription.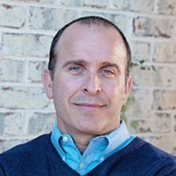 Tom Spencer
Senior Manager, Product Marketing
Tom is a seasoned marketing and business development executive with 27 years of experience in the semiconductor industry. While holding positions from start-ups to large fortune 500 companies, he has been responsible for multiple product launches for silicon-based transport and networking solutions in mainstream markets such as Telecommunication, Data Center, Cloud, Storage and Enterprise. He is also well-versed in go-to-market strategy creation and product messaging and positioning.