5G Blitz Week Virtual Event
Join Achronix online at 5G Blitz Week to hear the latest in 5G deployments, the opportunities in new sectors such as manufacturing and a glance ahead to the promise of THz spectrum for 6G deployments. Registration is free.
Meet us at our panel and then contact us to find out how Achronix's Speedster®7t FPGA architecture enables developers to quickly respond to the rapidly changing 5G landscape and emerging 6G standard.
WEDNESDAY, MARCH 30
2:30PM-3:15PM ET
Online
PANEL: 5G CORE - BUILDING AN OPEN, MULTI-VENDOR ECOSYSTEM
When we think of open architecture, we are naturally inclined to think about Open RAN. However, work is underway to develop and deploy open, cloud-native core network functions. This movement aims to develop packet core technologies across any access wireless networks operating on licensed, unlicensed and shared spectrum. Organizations such as TIP have been working on open standards with success. While we have seen limited deployments of VNFs, Open RAN has proven successful, will an open core ecosystem become a reality (or even a necessity) for CSPs? What are the key benefits and drivers behind open core infrastructure?
Panelists:
Nick Ilyadis, Senior Director of Architecture, Achronix
Parviz Yegan, VP CTO Office Industry Software Division, HCL
Moderator: Dave Bolan, Research Director, Dell'Oro Group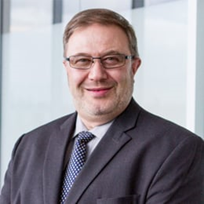 Nick Ilyadis
Senior Director of Architecture
Nick is the Senior Director of Product Planning at Achronix. Prior to Achronix, Nick was VP of Portfolio and Technology Strategy at Marvell Semiconductor and Vice President and Group CTO at Broadcom. Nick has also held many engineering roles during his career, starting as a chip designer and moving up through management to lead both device and product engineering teams. Nick is passionate about technology and a prolific inventor with 72 issued patents across all aspects of wired and wireless communications.