FPGA for the Data Center New Product Innovation Award
Download the Frost and Sullivan 2020 FPGA for Data Centers Report
FPGAs are a critical component within modern data center infrastructure. FPGAs provide the performance, flexibility and low power consumption that is critical for these applications.  This report by Frost and Sullivan describes how the innovative Speedster7t FPGA devices and Speedcore eFPGA IP can accelerate data center applications and was selected as the winner of the 2020 New Product Innovation award from Frost and Sullivan. In this report you will learn:
Why FPGAs are required in data center applications
What industry challenges Achronix's FPGA solutions address
How Achronix's Speedster7t and Speedcore eFPGA IP address the market challenges and are differentiated from competitive FPGA offerings
Register to download the Frost and Sullivan 2020 North America FPGA for Data Centers Report today.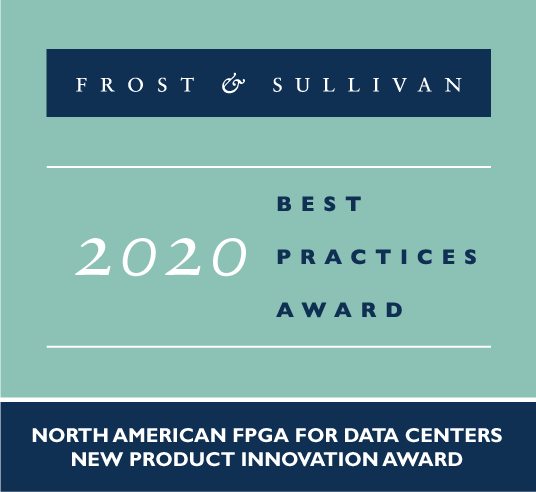 Achronix Semiconductor Corp
2903 Bunker Hill Lane, Suite 200
Santa Clara, CA 95054