FPGA-based Data Acceleration New Product Innovation Award
Frost & Sullivan 2022 North American Semiconductor Report
As a second-time winner of the New Product Innovation Award, we continue our history of developing revolutionary high-performance field-programmable gate arrays (FPGAs), embedded FPGAs (eFPGAs) IP, design tools, and accelerator card solutions. "The proliferation of the Internet of Things, AI, ML, and Big Data technologies has triggered increased demand for programmable logic devices, specifically FPGAs. Achronix FPGAs and eFPGA IP provide the performance and differentiation required in industries such as wireless communications, networking, data centers, automotive and industrial sectors." Says Sushrutha Sadashiva, an industry analyst for Frost & Sullivan.
By 2025, people will generate ~463 exabytes of data each day. In a context where models and algorithms need constant tuning, the challenge relies on processing ever increasing amounts of data each year. Data processing hardware architecture needs continuous evolution to provide power efficiency and optimized performance. And FPGAs present an opportunity for greater algorithmic acceleration for various workload requirements. The 2022 report by Frost and Sullivan describes how the innovative Speedster®7t FPGA devices and Speedcore™ eFPGA IP continue to demonstrate innovative features and capabilities that significantly differentiate them in the market, and are the reason Achronix was selected as the two-time winner of the 2022 New Product Innovation Award from Frost and Sullivan. In this report you will learn:
Updates on market demand for programmable logic devices
Why FPGAs provide reliability and optimized design
What use-case opportunities Achronix's FPGA solutions accelerate
How Achronix's Speedster7t and Speedcore eFPGA IP dramatically accelerate virtualized workloads running on CPUs
Download the Frost & Sullivan 2022 North American Semiconductor Report now.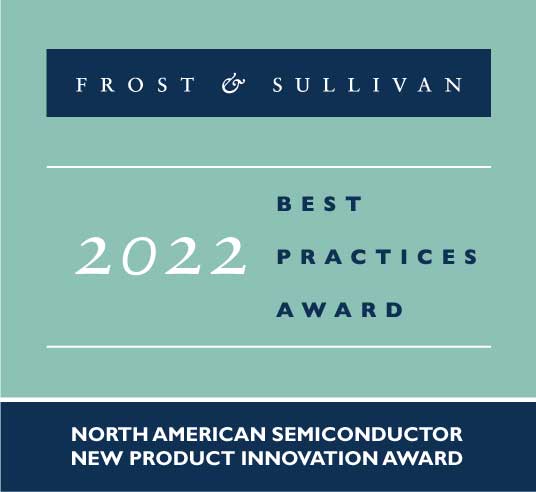 Achronix Semiconductor Corp
2903 Bunker Hill Lane, Suite 200
Santa Clara, CA 95054